About Bhartiya Computer Saksharta Mission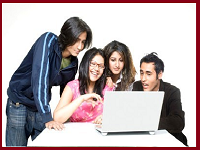 BCSM is a great institution that proves to be a Source of light for its student and guide/Trained them for their bright future in the years to come. It fulfills its goal to true manner by serving the society. The institution committed to reach the technology through the grassrool leave to the student and provide them excellent opportunity for placement & growth.

BCSM will fulfills its purpose in true sense by serving the society, irrespective of Caste, Creed, Color & Sex According to the hopes ,Cherished by our constitution & specially no thinking of self interest & material gains.
Our Courses
At BCSM, we offer various courses inluding advance diploma and certified courses from 3 months to 1 year. Our courses are proposed to provide education and knowledge to students in the fields of networking, computers, management and designing. All university courses are recognized by UGC, DEC & AICTE Approved University.
click here to know more about courses at BCSM